---
Return to Golf Accessories page.
Tournament Signs, White Lexan Plastic Sign (24" x 16")
with Tracking to Insert Sponsor
16" Metal Step Stake Stand attached to Plastic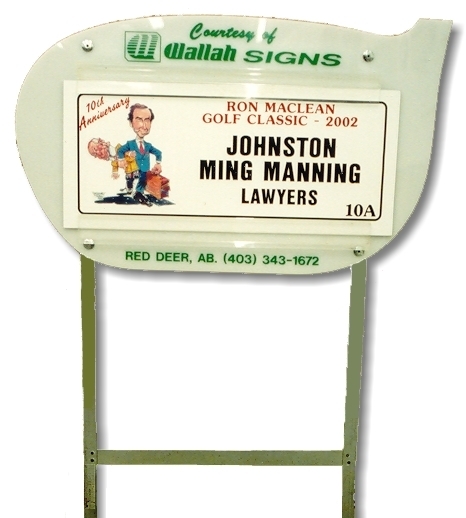 ---
WALLAH
4948 - 54th Avenue, Red Deer, Alberta, Canada T4N 5K8
Phone: (403)343-1672 Fax: (403)346-6261, Toll Free: 1-800-909-9927
Email: info@wallahsigns.com
Copyright 2012 Wallah. All rights reserved.